Extermination carpenter ants Kirkland
Carpenter ant extermination in Kirkland
Numerous carpenter ant nests can be found in the walls and the floors of your home or business.
Are you looking for carpenter ant extermination specialists in Kirkland or in a surrounding city? Contact EXTERMINATION INSPEX. Our team will quickly get rid of your problem by using products approved by Health Canada. Our courteous and discreet services are offered to owners of houses, chalets, residential buildings as well as commercial and professional buildings. We offer a written guarantee to all of our customers.
Following the carpenter ant extermination, no traces of insecticides will be left on your surfaces, and they will be ready to use. In addition, we will provide you with a complete report describing the work completed and the products used, and we will give you advice for prevention. If you so desire, our technicians can also carry out monthly preventative treatments (spraying of the exterior structures of the building).
During the summer time, EXTERMINATION INSPEX has over 7 technicians on the road, who cover the city of Kirkland and all of the cities in the metropolitan region.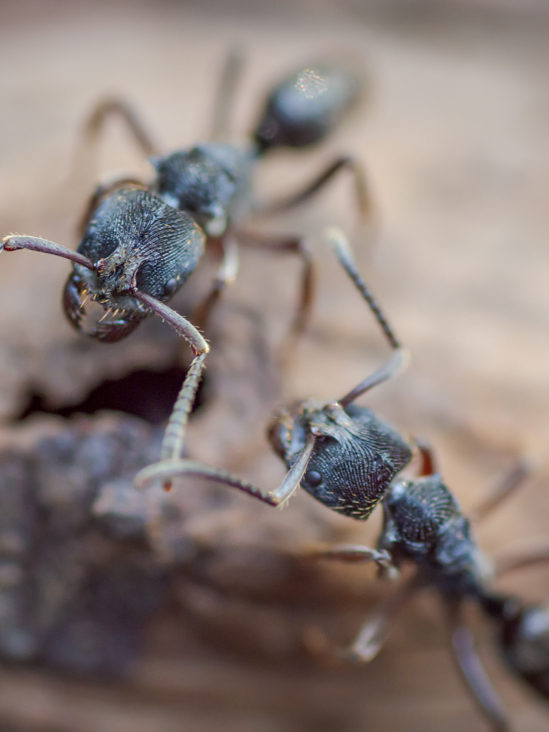 Appearances and habits of carpenter ants
The body of carpenter ants is black, brown or wine red, and measures between 5 mm and 1 inch. It is made up of 3 parts, and the head has antennas. Some carpenter ants even have wings during the mating period.
The main colony (mother colony) develops outside, in a nest found in damp wood (tree trunks, rotting building structures, fire logs, etc.). Thousands of ants could find themselves there after a few years. Satellite nests eventually form in sheds, houses or businesses (each one including a breeding queen).
It's during the fall, when it starts to get cold, that the ants try to enter into houses. They make galleries by ejecting the wood in small pieces. Obviously, the structural wood that supports your house is weakened when it is gnawed on, which can be harmful in the long run. An extermination of carpenter ants is therefore recommended as soon as possible.
Carpenter ants builds their nests in the damp wood of building structural beams (or in rotting window frames). They dig galleries by ejecting the wood in small pieces. This can weaken the beams that support your house or business. An extermination of carpenter ants is therefore to be completed quickly.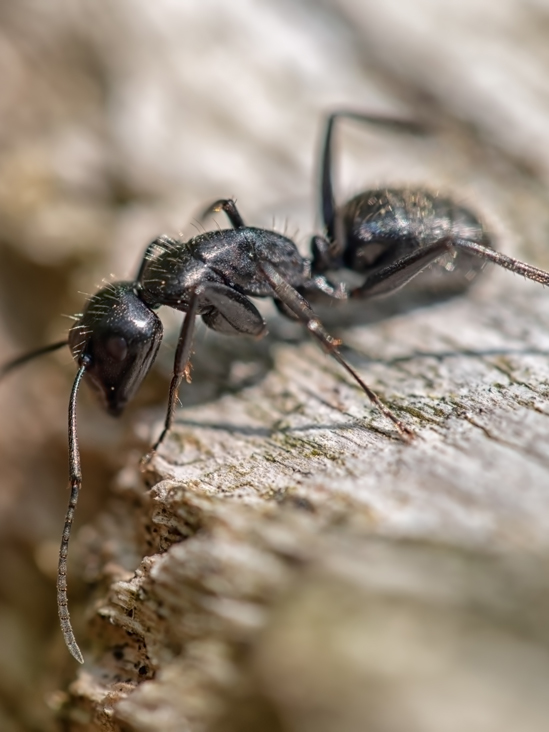 Contact us
For a carpenter ant extermination, contact the EXTERMINATION INSPEX professionals at (514) 538-4677. Our technicians travel to Kirkland and all of the cities in the region. It will be our pleasure to explain to you our processes as well as the products used, and to offer you a free estimation.
Phone number for emergencies: (514) 538-1682
OUR

SERVICES

Extermination Inspex, based in the West Island and operating in all of Greater Montreal, provides a quality service that will solve your pest problem efficiently and permanently.