Extermination carpenter ants Lachine
Carpenter ant extermination in Lachine
Our technicians use effective extermination products approved by the Ministry of the Environment.
Do you wish to carry out a carpenter ant extermination in Lachine or in another metropolitan district? EXTERMINATION INSPEX can quickly complete the extermination of these insects which can weaken the support beams of your house or business. Our extermination company is a member of l'Association québécoise de la gestion parasitaire (AQGP) and our professional exterminators use approved products.
What do carpenter ants look like?
Carpenter ants are much larger than pavement ants: they can measure up to 1 inch! Their body is divided in 3 parts and is dark black verging on red wine. During the mating period, carpenter ants have wings so they can create satellite nests far from their parent colony.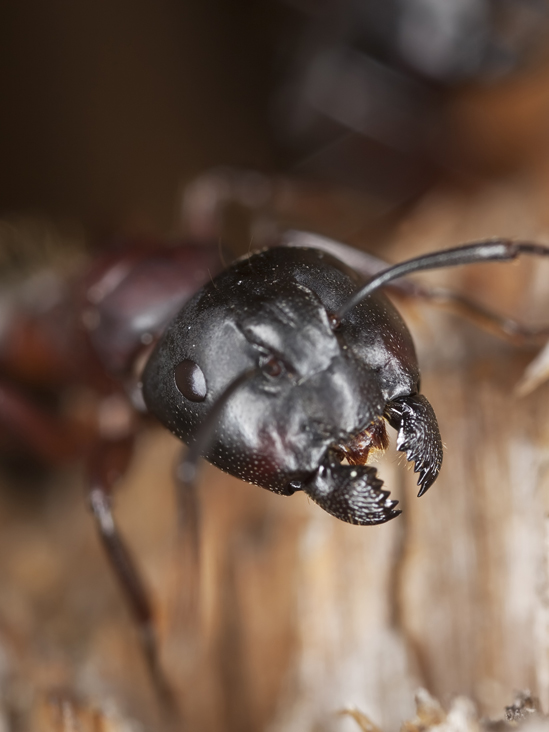 Signs of carpenter ants
Here are some clues that a carpenter ant infestation has begun: if you spot a single ant in your house, it is potentially a sign that there is already a nest in your house. Quickly seal the holes under the doors, around the windows, etc., and contact our exterminators to they can determine where there is a nest.
If you notice wings a little everywhere, it is also a sign of the presence of carpenter ants, since they lose their wings after mating. Also, if you notice small pieces of wood on the ground, it is a sign of their presence. Note the location, as the nest is likely nearby.
Ants can fly in through the door of your house, squeeze through holes underneath doors, or enter through cracks in the concrete of your foundation. They can even enter through the holes around telephone wires, or around the window frames. They then make their nests in the walls, under the floors, in the cellar, etc. One single colony could contain hundreds, even thousands of ants after 2 or 3 years.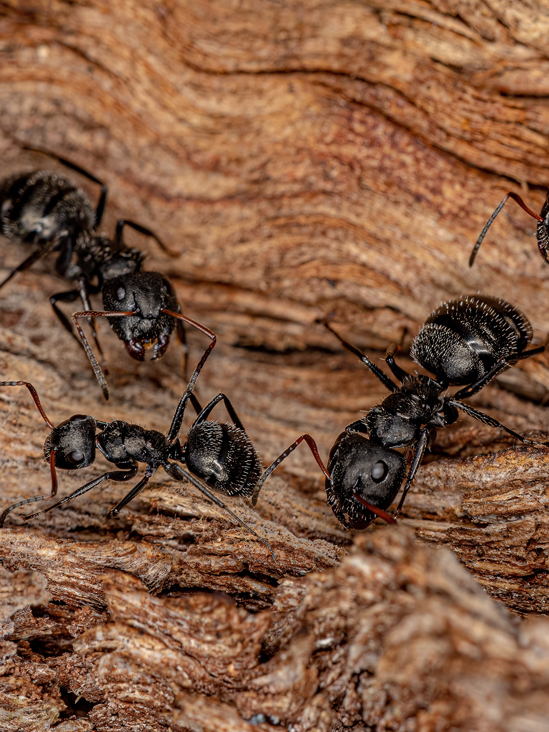 Professional carpenter ant extermination service
To exterminate carpenter ants in your home or business, we use approved professional products, which are far more effective than insecticides found in stores. Contact our exterminators at (514) 538-4677 for an extermination in Lachine or the surrounding districts, or in a city in the larger metropolitan region. Trust our experienced team!
OUR

SERVICES

Extermination Inspex, based in the West Island and operating in all of Greater Montreal, provides a quality service that will solve your pest problem efficiently and permanently.