Residential and Commercial Cockroach Extermination
EXTERMINATION INSPEX is based in the West Island and operates in Greater Montreal. Our team has over 45 years of experience in exterminating cockroaches in residential (houses and apartment buildings), commercial (restaurants, hotels, and other businesses), industrial, and institutional settings. Our certified exterminators offer fast and effective cockroach extermination at very reasonable rates. We can also intervene in an emergency (24hr service) outside of working hours, if necessary.
If you are a tenant and you notice the presence of cockroaches in your home, notify your landlord as soon as possible. If you own an apartment building, do not waste time in contacting a licensed exterminator because cockroaches multiply very quickly and can spread to other housing units if you do not exterminate as soon as possible. On average, a cockroach extermination technician can solve the problem in 1 to 3 visits.
If you own a single-family home and you have found one or more cockroaches, it is important to not hesitate in exterminating the cockroaches because just one cockroach might be a sign of hundreds more! Acting BEFORE an infestation is always a good choice since there are effective ways to prevent or permanently remedy the situation.
We also offer monthly prevention services as well as exterior treatments (exterior structures of properties).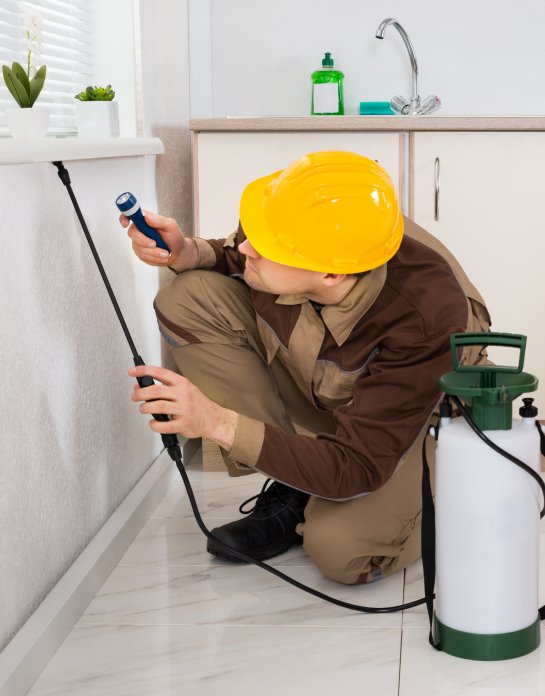 Cockroach Extermination for Commercial, Business, and Institutional Buildings
Our team offers friendly, fast, and discrete cockroach extermination services in restaurant, hotel, retail, and businesses settings. We can:
Offer you a free estimate
Provide you with a full report describing the work done and products used
Offer you prevention tips
Deliver efficient, affordable services
Offer you monthly preventive services
Perform exterior treatments (exterior structures of buildings)

After our intervention, we will leave your premises with no trace of insecticide and ready to be used.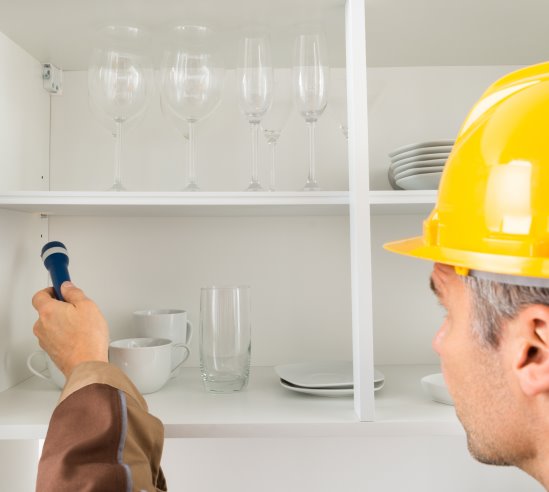 Understanding Cockroaches to Better Exterminate Them
The German cockroach is the most common species of cockroach in Quebec. Measuring between 13 and 16 mm in adulthood, the German cockroach is brown and has long antennae and wings that they use rarely.
Nocturnal insects, German cockroaches flee bright lights and prefer damp places. They are most often found in the kitchens of homes or restaurants (cabinets, countertops, walls, floors ...) as well as in bathrooms. Cockroaches can also be found in other rooms, such as living rooms and bedrooms, when the infestation has become major.
Cockroaches reproduce exponentially. The female lays about 200 eggs during her life, which lasts up to a year. It is therefore not surprising that, with 200 babies at a time, an infestation of thousands of cockroaches can occur in just weeks! That's why you have to ensure their extermination as soon as you are aware of the presence of cockroaches.
Cockroach Extermination to Protect Your Health
A cockroach infestation can affect the health of your family, employees, and customers. As cockroaches prefer places that are dirty and full of germs, they carry germs with them and can contaminate your food, counters, utensils, and dishes.
Cockroaches can carry different kinds of bacteria, such as Salmonella, Shigella, E. coli, and streptococcus. Their droppings can also carry worms that causes gastroenteritis, respiratory problems, and allergies. It is therefore important to act quickly and immediately call professionals certified in the extermination of cockroaches for a free estimate.
Cockroach Extermination: West Island, Dorval, and Beaconsfield
Contact EXTERMINATION INSPEX for rapid cockroach extermination service in residential, commercial, industrial, and institutional settings. We cover GREATER MONTREAL, as well as in the West Island, Dorval, and Beaconsfield. Our extermination company offers free estimates and 24hr emergency service.
OUR

SERVICES

Extermination Inspex, based in the West Island and operating in all of Greater Montreal, provides a quality service that will solve your pest problem efficiently and permanently.