Extermination carpenter ants Pierrefonds
Carpenter ant extermination in Pierrefonds
Contact us for an extermination before the ants cause damage to your home.
Do you need a carpenter ant extermination in Pierrefonds or in another city in the metropolitan area? Reach out to the certified exterminators at EXTERMINATION INSPEX. Our team will quickly get rid of the infestation by using products recommended by Health Canada. Our guaranteed services are offered to residential or commercial owners.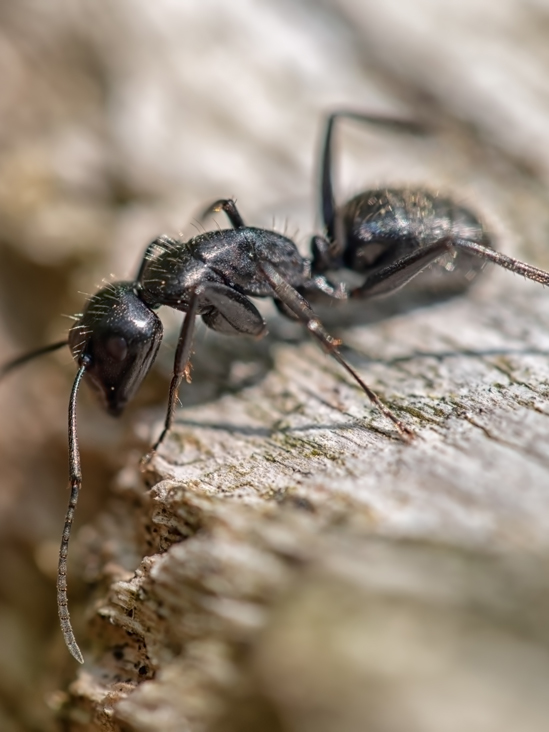 Risks to your home
Carpenter ants are more harmful than other types of ants because they make galleries in the wood of your structural beams, of your window frames and in damp cellars. They can therefore damage the structure of your house or business. Same goes for old institutional buildings, which are often built with wooden beams.
Carpenter ants enter the home at the start of winter and multiply quickly, being able to make several nests and reach up to 2000 ants in 3 years. You must therefore act quickly to exterminate them.
How to recognize them?
Carpenter ants are often mistaken for termites. To differentiate them, you must know that only carpenter ants have thin and bent antennas. These ants are very big (up to 2cm) and are, generally speaking, black or of a very dark colour. They have wings during the mating period, and can therefore fly into your home.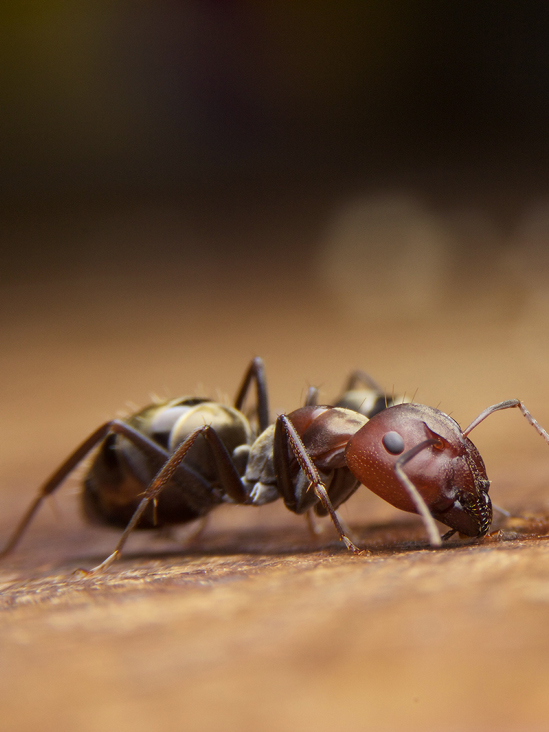 Efficient methods for exterminating carpenter ants
To eradicate a carpenter ant infestation, the queen (or queens, if there are multiple nests) must be eliminated. To achieve this, our technicians place bait that the ants bring back to the other ants and to the queen in the nest. They can also spray surfaces with an insecticide and detect where the carpenter ants have entered from. These can be holes around the window frames, underneath doors, in the floors or in the walls.
They will then give you specific advice to help avoid another infestation (plugging holes and fissures, repairing rotten window frames, eliminating damp wood around the house, reducing the humidity, etc.). In addition, they can spray the exterior of your house to prevent another infestation from happening.
Once the extermination is complete, you will receive a written report describing the work that was done, the products that were used, as well as the current state of your house or business.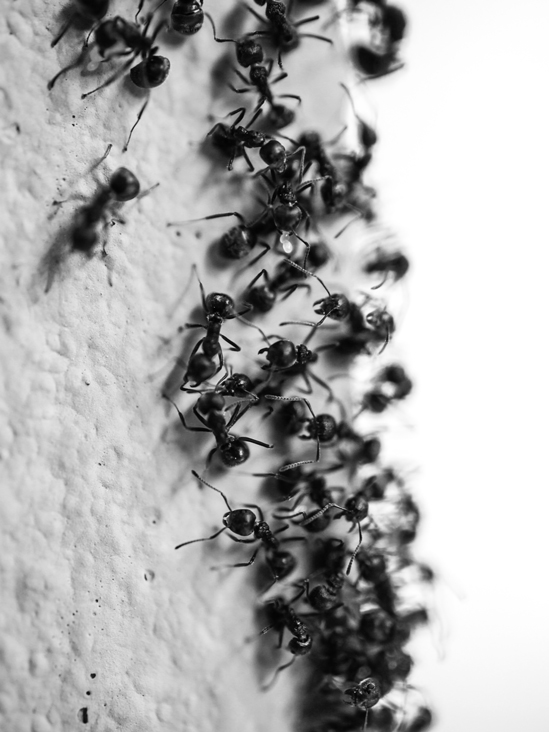 To reach us
For a quick and affordable carpenter ant extermination, contact EXTERMINATION INSPEX without delay. We travel to Pierrefonds, as well as everywhere in the larger metropolitan area. We also offer monthly preventative services.
OUR

SERVICES

Extermination Inspex, based in the West Island and operating in all of Greater Montreal, provides a quality service that will solve your pest problem efficiently and permanently.