Extermination carpenter ants Pointe-Claire
Extermination of carpenter ants in Pointe-Claire
We exterminate carpenter ant nests found inside and outside of homes and businesses.
For quick extermination services of carpenter ants in Point-Claire or neighboring cities, trust in EXTERMINATION INSPEX. We serve the entire greater metropolitan area.
Our two founders culminate to more than 45 years of experience in pest control, whether it be in residential (houses or apartment buildings), commercial, industrial or institutional areas. Our trained and certified exterminators offer you fast and efficient carpenter ant extermination services, and this, at very competitive prices.
For emergencies, we are available 24h a day. It is therefore possible to exterminate carpenter ants outside of your businesses' opening hours, if necessary.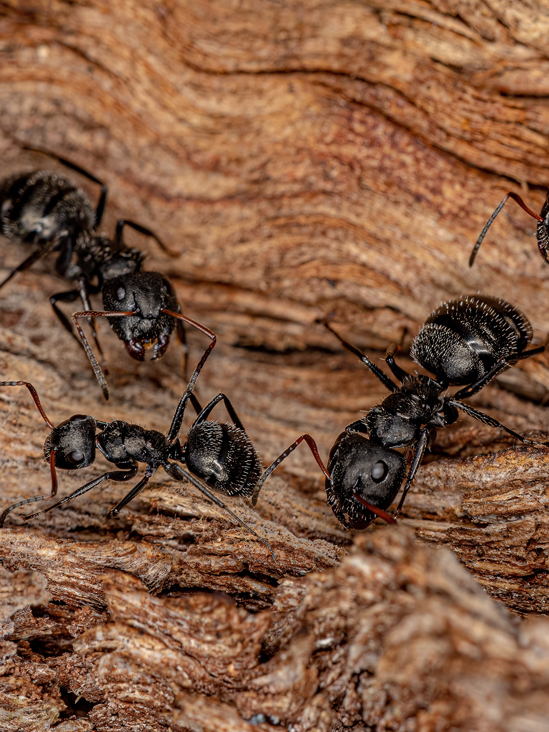 Owners and tenants
If you are a tenant and notice there are carpenter ants in your apartment, do not delay and inform your landlord as soon as possible (even if you only see 2 or 3 ants).
If you own a house, a condo, an apartment building or a business, contact-us quickly for an extermination. Carpenter ants are dangerous for the supporting structure of your building since they gnaw on the wood to create tunnels towards their nest. Act before the infestation occurs and several nests end up forming in your home or business. We use effective products to eradicate them.
EXTERMINATION INSPEX also offers preventative services (on a monthly basis) as well as exterior treatments.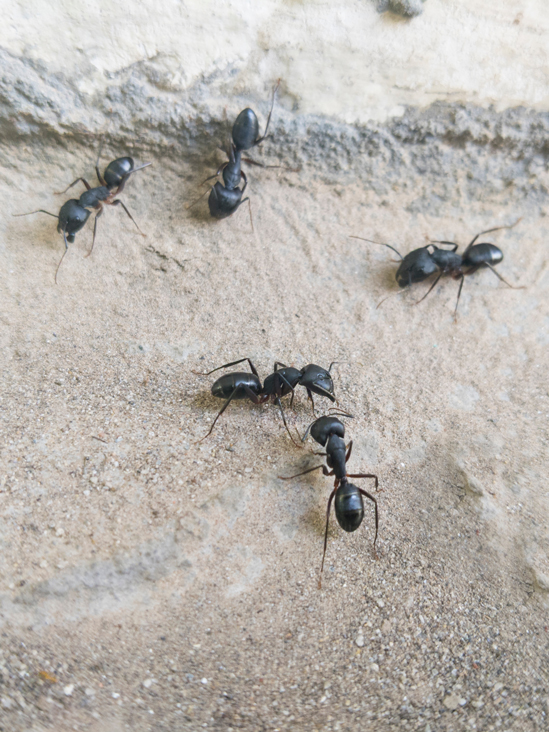 A reliable extermination company that guarantees its work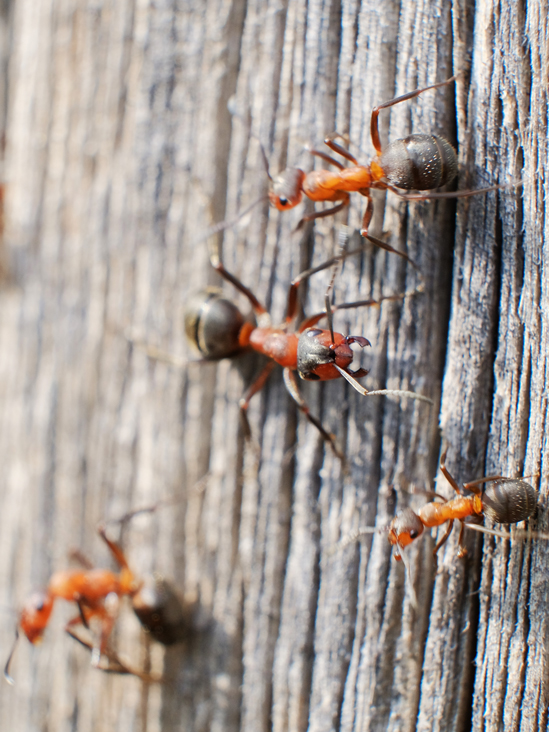 Contact us
Contact us at (514) 538-4677 for a residential (houses or apartments buildings), commercial, institutional or industrial carpenter ant extermination. Our technicians serve Pointe-Claire and all the surrounding cities. It would be our pleasure to explain to you our carpenter ant extermination process, and to offer you a free estimate. 24h emergency services.
Phone: (514) 538-1682 (for afterhours emergencies).
OUR

SERVICES

Extermination Inspex, based in the West Island and operating in all of Greater Montreal, provides a quality service that will solve your pest problem efficiently and permanently.